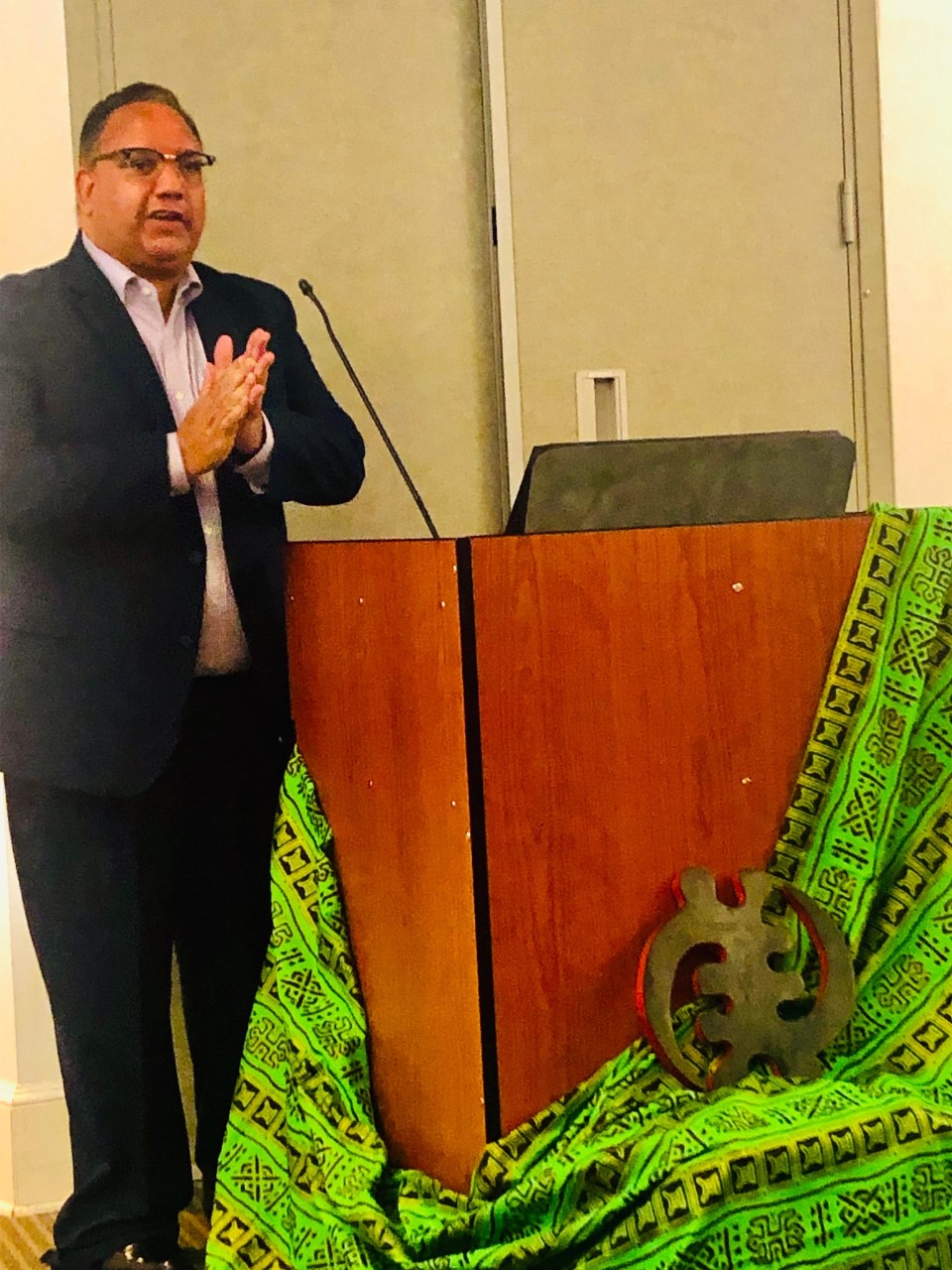 Father Maurice J. Nutt, C.Ss.R.
Gracious spiritual accompaniment is a core value of my spiritual direction practice. As a spiritual director, my responsibility is to create a compassionate and sacred space to attentively listen and tend to the soul story that dwells within you. Together we will listen for where God is speaking within and around you, so as to draw your attention to the spiritual journey you are on. I seek to create a safe place for those facing situations that she or he deems challenging and requires caring support. I strive to be an evocative listener who asks deep and "open-ended" questions to assist the directee to clarify or hopefully resolve for themselves internal challenges.
While I am an ordained priest in the Roman Catholic tradition, as a Christian, I also welcome those of other religious traditions. I am an African American who welcomes clients of other cultures and races.
I have been a Roman Catholic priest in the Redemptorist Congregation for 34 years; and I am a priest in good standing with the Redemptorists – Denver Province enjoying faculties from the Archdiocese of New Orleans. I hold a Doctor of Ministry Degree in Preaching from Aquinas Institute of Theology in St. Louis, a Master of Theology Degree from Xavier University of Louisiana in New Orleans, Louisiana, a Master of Divinity Degree from Catholic Theological Union in Chicago, Illinois, and a Bachelor of Arts Degree in Philosophy and Communication from Holy Redeemer College in Waterford, Wisconsin. I was named a Danforth Fellow and completed the Leadership Program for Senior Executives in State and Local Government from the John F. Kennedy School of Government at Harvard University, in Cambridge, Massachusetts.
I believe the precious gift of spiritual direction is an ongoing spiritual practice in becoming more aware, present, and attuned to the movement of God/Divine/Spirit and my role as the spiritual director is to act as a midwife to that process as I accompany you on that journey.
I am a graduate of the Hesychia School of Spiritual Direction in Tucson, Arizona. My practice is Copiosa Care: A Redemptorist Spiritual Direction Ministry located in New Orleans, Louisiana. I see clients both in-person and virtually.
I am a member of Spiritual Directors International and the Spiritual Directors of Color Network. I have three published book chapters regarding spiritual direction:
Kaleidoscope: Broadening the Palette in the Art of Spiritual Direction. Book Chapter: "Soul Care: A Brief Historical Overview and Nature of Spiritual Direction." Church Publishing: New York, NY, 2019.
Ain't Gonna Let Nobody Turn Me Around: Stories of Contemplation and Justice. Book Chapter: "A Sankofa Moment: A Genealogy of Justice." Church Publishing: New York, NY, 2017.
Embodied Spirits: Stories of Spiritual Directors of Color. Book Chapter: "Trouble Don't Last Always: Toward A Spirituality of Hope." Church Publishing: New York, NY, 2014.